Custom Cabinetry | Beyond High-End Kitchens
Custom Cabinetry For Every Area Of Your Home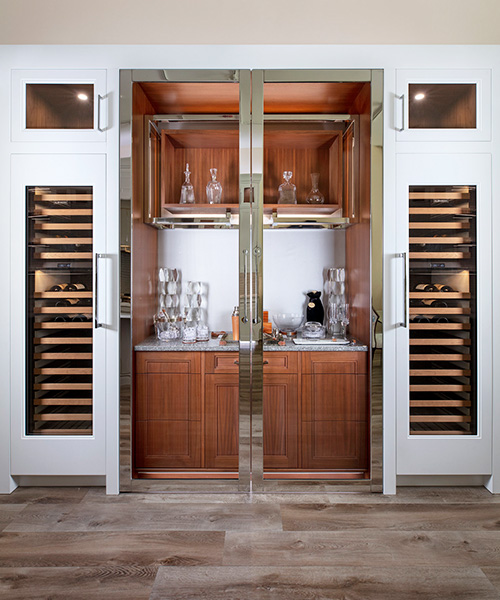 Custom Cabinetry In Denver
William Ohs is a custom cabinetry company based in Denver, Colorado. While our expert team of artists and craftsmen are highly skilled in luxury kitchen remodeling and design, we provide services beyond high-end kitchens. We are able to create custom furniture for virtually every area of your home. From custom cabinetry for your bathroom to closets, library rooms, wine cellars, bars, entertainment centers, and more, there's not a piece of furniture we aren't able to design and create for your home. Every William Ohs creation is designed to be an elegant collection of timeless custom furniture.
For nearly 50 years, our William Ohs team has been crafting custom furniture to bring homeowner's visions to life. Our expert craftsmen have an eye for detail and design that is second to none. We work tirelessly to perfect every piece of furniture we create for your luxury home to ensure you are satisfied and receive a work of art that will stand the test of time. If you're ready to begin a custom cabinetry project for your upcoming luxury home remodel, get in touch with us today.






High-End Bathroom Remodel and Custom Cabinetry
Your bathroom is a space in your home that you use each and every day. That being said, you want to make sure your bathroom is functional while also showcasing your unique style. Whether you're wanting to begin a high-end bathroom remodel, or you're wanting to make some aesthetic updates with custom cabinetry, William Ohs is here to help.
We can help you transform your space to be functional without compromising the design element. Each and every bathroom entails different dimensions to work with, but that's a challenge our team of artisans will gladly take on. We will take the time to understand the improvements you would like to make in your luxury bathroom, and recommend custom cabinetry and other elements to improve the overall look and functionality of your space. In addition to building custom-made cabinets and furniture for your high-end bathroom, we are also highly experienced in providing finished, matching paneling, wainscot, and molding to produce the most outstanding final product. Contact us today to discuss your project.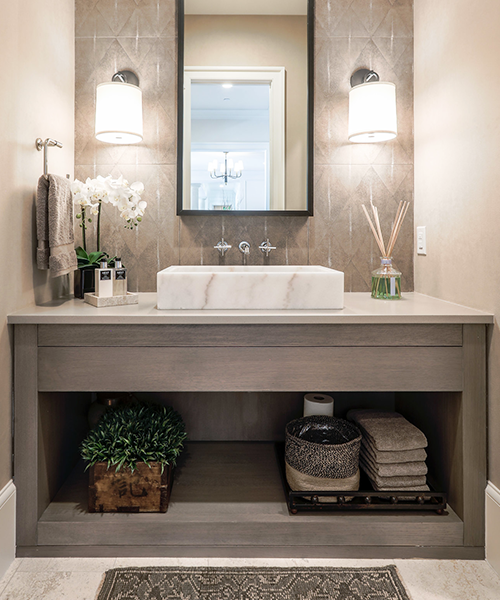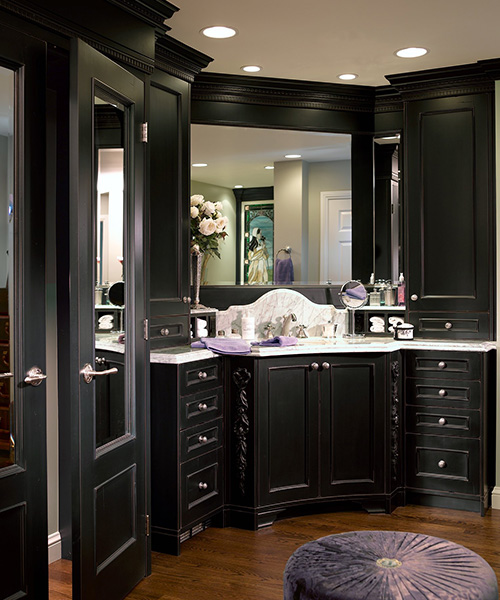 Your closet is also a space in your home that you use on a daily basis, so it's important that its design is in line with your needs to easily access all of your items and keep your belongings in great condition. The best way to achieve this is by having custom cabinetry created to provide you with the most functional and customized closet possible.
Maybe you are a shoe connoisseur and need a wall dedicated to showcasing your impressive collection, or, perhaps you have a wardrobe that needs to be neatly hung to prevent wrinkles and creasing in your clothes. Whatever your needs are, our master artisans at William Ohs can custom-make your ideal closet accordingly. Just give us a call to talk through the details, and our expert craftsmen will begin your custom cabinetry project and install the final product seamlessly.

Custom Cabinetry For Wine Cellars and Bars
Whether you're wanting to start a luxury home remodeling project to build a home wine cellar or bar, or you're wanting to update an existing area to harmonize with your unique style and eye for design, William Ohs can assist with it all.
Perhaps you're an up-and-coming sommelier and have a wide selection of fine wines you would like to showcase in your home. Or, maybe you're the go-to host that has company over to gather and sip on adult beverages. Whatever the case, we have the experience, skill, and attention to detail you're needing when it comes to perfecting your home wine cellar or bar. You have endless possibilities when it comes to selecting the functionality of the space, as well as the design and finishes you desire. All you have to do is share your vision with our highly skilled team, and we will take care of the rest.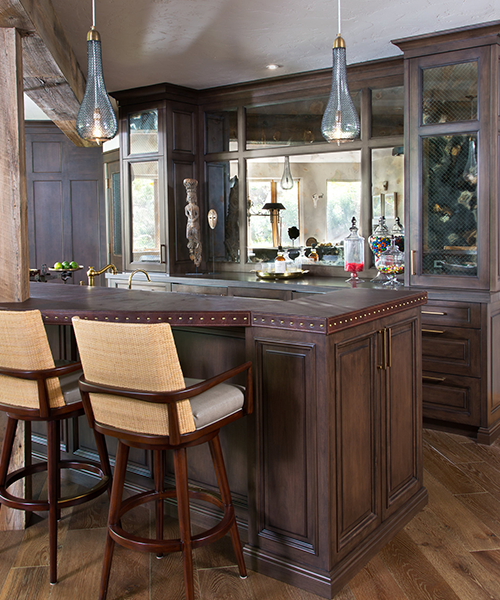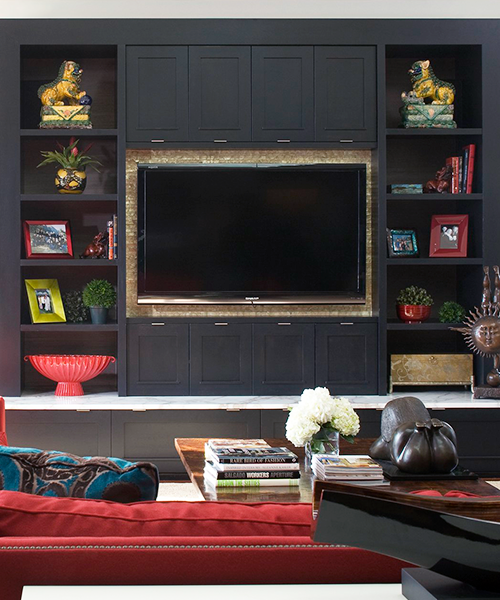 Library Room and Entertainment Center Custom Cabinetry Design
When it comes time to relax and unwind in your home, there are a few places people typically like to retreat to. Two of the most common places in a home to do so are in a library or study, or the living room! Whether you have an impressive collection of books you like to indulge in, or you like to kick up your feet and watch your favorite television show or movie, we at William Ohs are here to help customize your space and make it as relaxing and functional as possible.
You have the creative freedom to tell us how you want your library room to look and feel. We have the equipment and experience to create custom-cabinetry to bring your vision to life. The best part? We are able to not only create the custom furniture itself, but also put the final touches on it with finishes, paneling, wainscot, and molding to perfectly achieve the aesthetic component you've been wanting. The same goes for your entertainment center. Why go to a store and pick out the same entertainment center thousands of other people have that doesn't quite have the components you need when you can have our master craftsmen at William Ohs create an entertainment center custom-made for you and your home? Trust our experts to provide you with the custom-cabinetry you have been looking for to seamlessly match your home's decor.
Custom-Cabinetry For Your Home
Whether you live in Denver, Vail, or other areas in Colorado, our team can provide you with high-quality, custom-made cabinetry for your luxury home. With nearly five decades of experience in the industry, we are the best custom cabinetry company in the state that will provide you with extreme attention to detail and furniture that will last for decades to come. Contact our team today to discuss your luxury home remodeling project or custom cabinetry needs, and we will take care of the rest.