"
I wish other companies stood behind their products with the same steadfast tenacity
that you have shown. I will never do another kitchen without William Ohs.

BARBARA, HOMEOWNER - WASHINGTON D.C.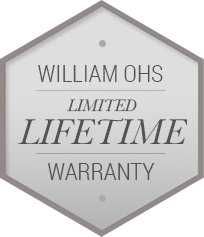 We were pioneers of this industry and continue to push the boundaries
of what defines a luxury kitchen. Our limited lifetime warranty ensures
your purchase will retain its integrity for years to come.