Contemporary Meets Victorian Denver
Contemporary meets old Denver elegance in this Sunnyside kitchen and bath remodel. The house is a classic Denver Victorian, built more than 100 years ago. When the new homeowners (a young couple) saw the house they immediately fell in love. Knowing that a redesign of the kitchen was a priority, the homeowners enlisted Linda McLean to bring their home into the 21st Century.
"The design challenge for this space was unique. I presented two designs keeping with the Victorian style of the house, and also an out of the box design that would modernize the space," Linda says.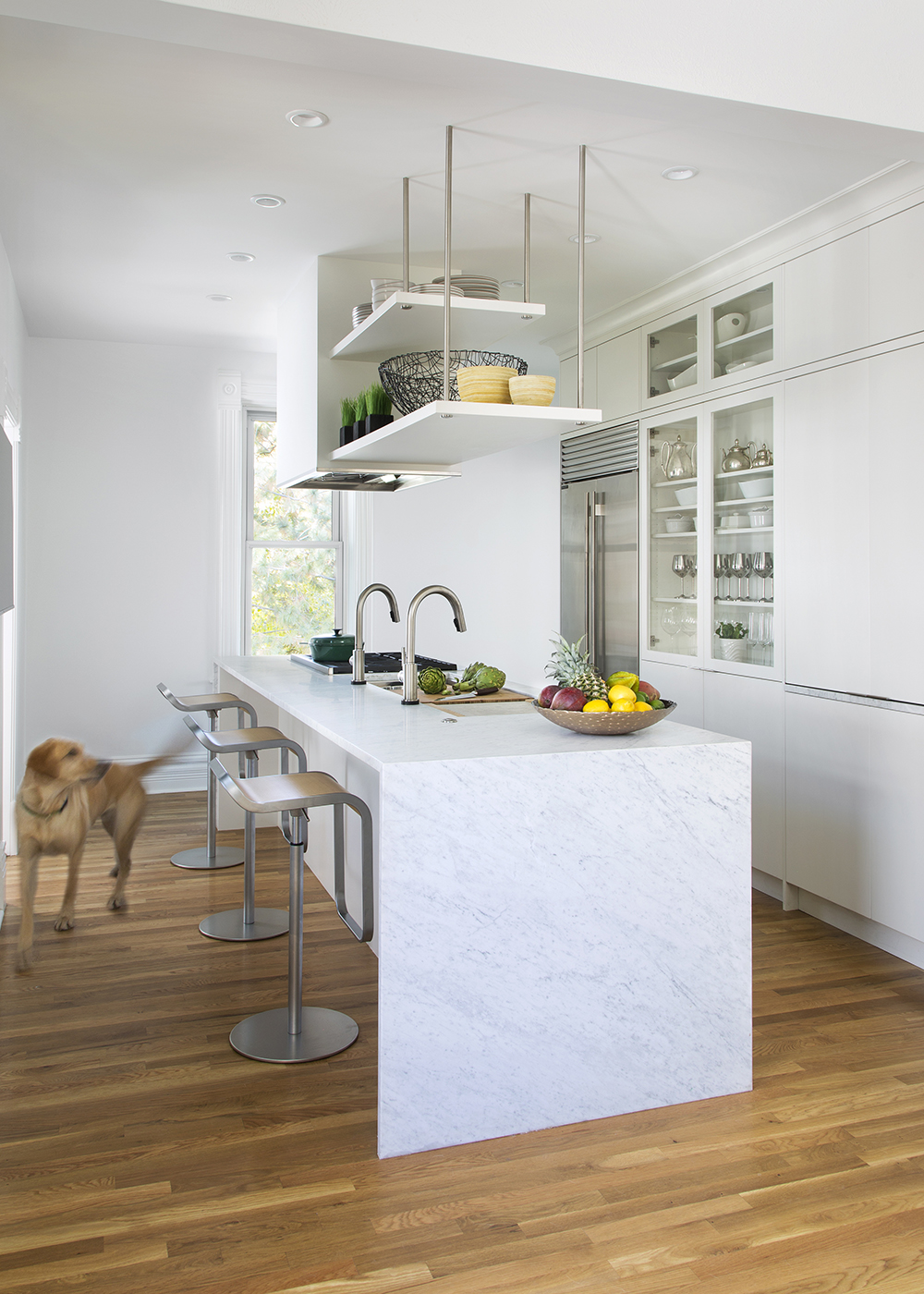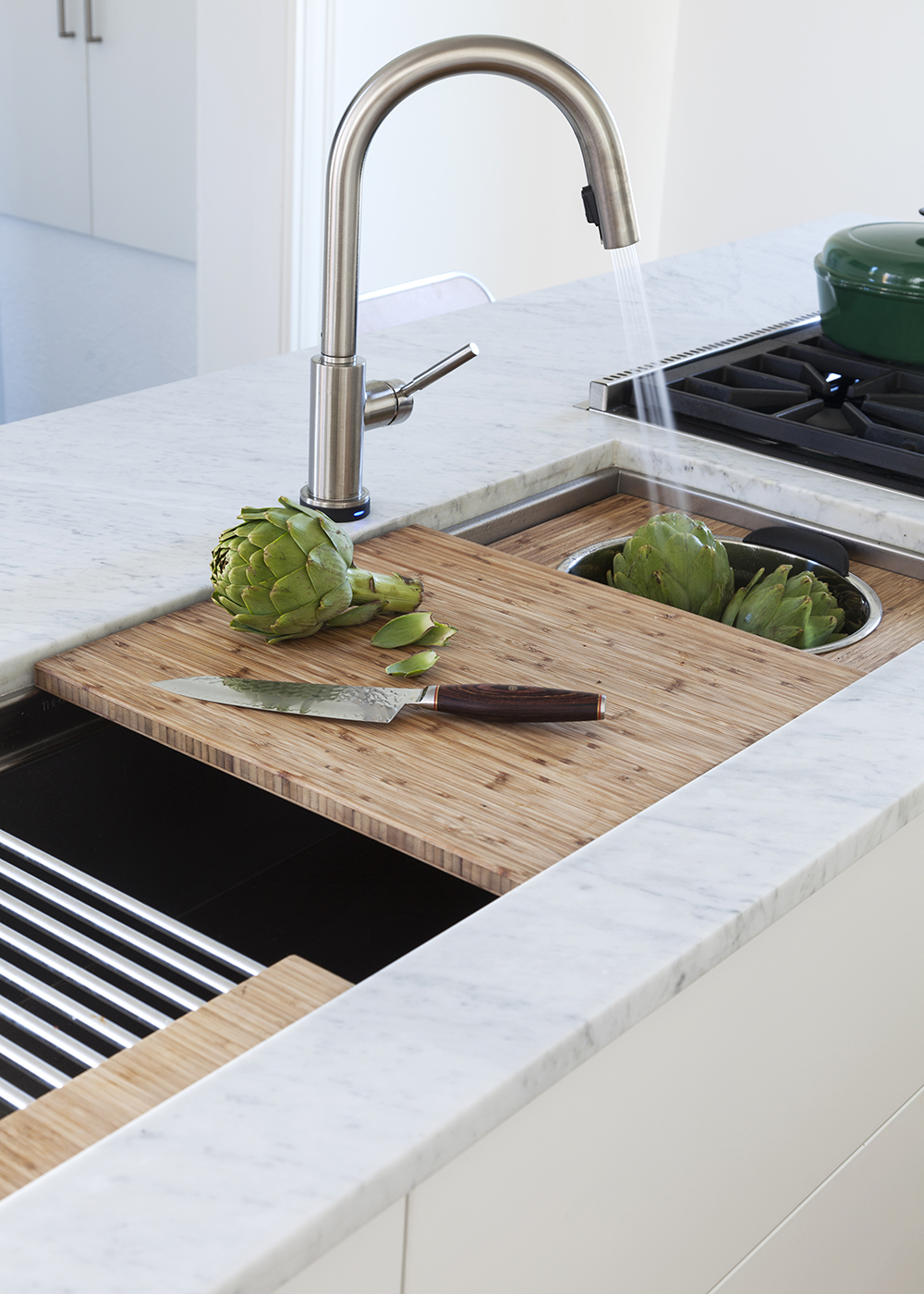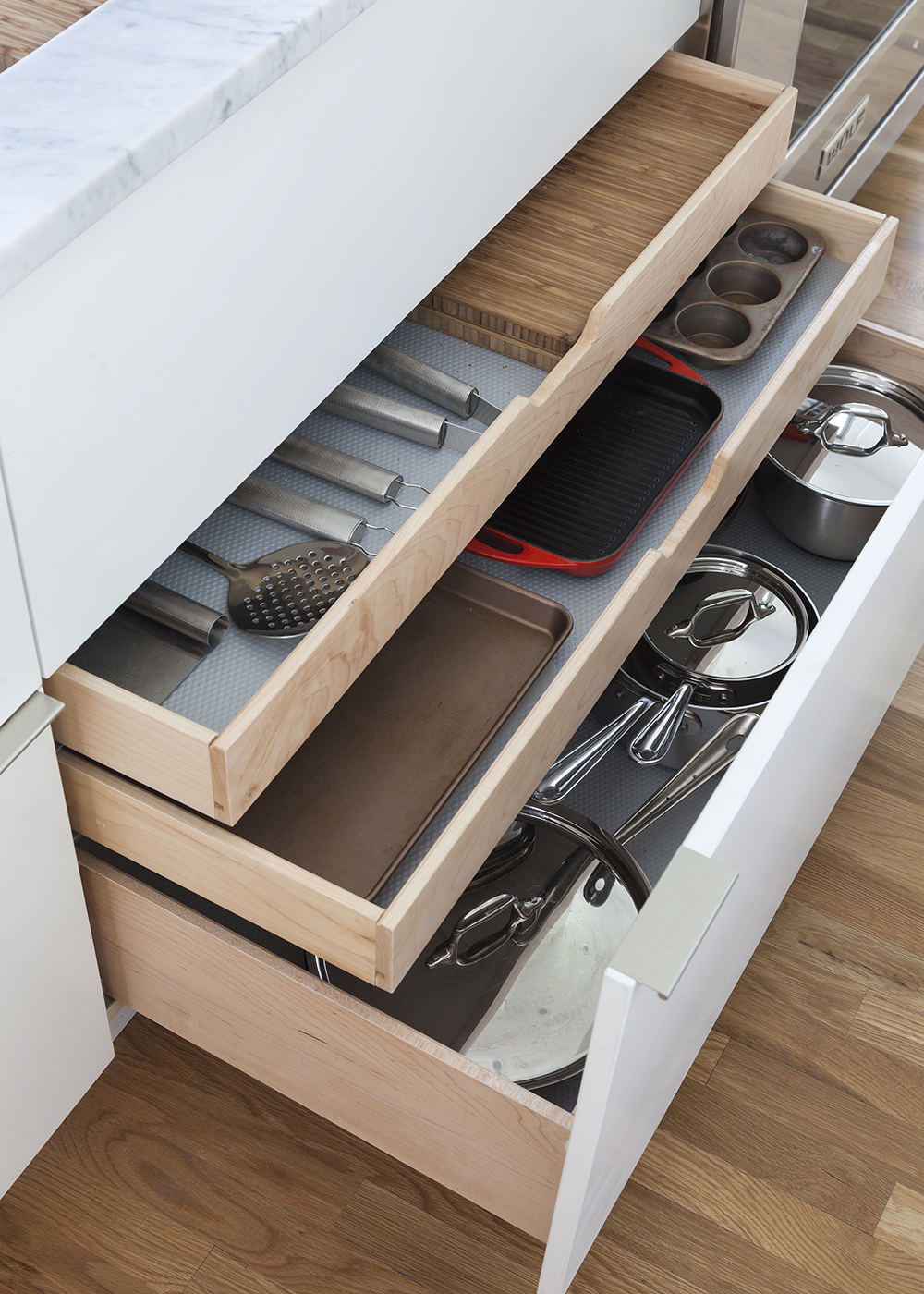 Not ones to shy away from breaking boundaries, the homeowners jumped at the contemporary design. The space was "tiny" as Linda points out, and had five openings to other parts of the house.
"This was an exceptional departure from the expected layout and was fun to consider the function of two people cooking in a limited space. The kitchen incorporates designated task areas that allowed them to work side by side rather than on top of one another. Sometimes you just gotta think out of the box," Linda tells us.
Wanting a space that would work for entertaining, the contemporary galley kitchen optimizes space and function by including a Galley Sink, white stark cabinetry and a white marble island (both of which add light to the space as well as visual impact). For the appliance package, the homeowners went with a professional Wolf range with a matching French door stainless steel fronted Sub Zero refrigerator.
Another integral part of this remodel was the addition of a custom vanity to the upstairs master bathroom. As with the kitchen, the couple wanted to honor the traditional elements of the home – which includes an original clawfoot tub and tile, while also adding a more modern feel.
The solution Linda found was to incorporate a beautiful freestanding vanity. The custom delicate feet on the piece accentuate the delicacy of traditional Victorian design. The marble countertop matches that used in the kitchen, which adds continuity between the two spaces.