WILLIAM OHS DEALER IN HOUSTON
Custom Cabinets | High-End Custom Kitchen and Bathroom Design and Remodeling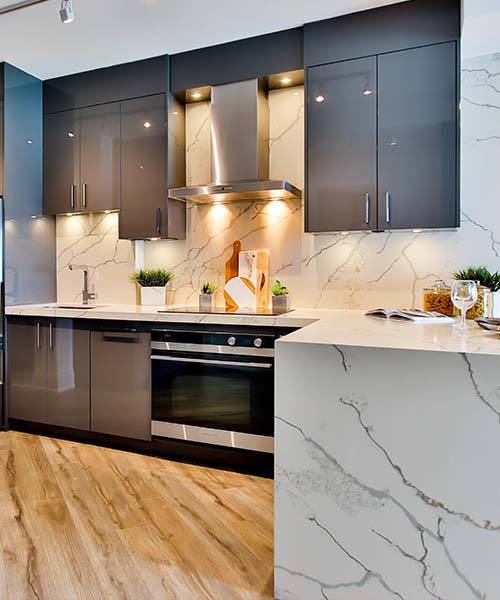 Kitchen Redesign Experts in Houston
It takes the right products and an exceptional remodeling team to create the kitchen of your dreams. Between our high-end custom cabinets and our kitchen redesign experts, William Ohs can help you create a luxury kitchen that is uniquely your own. Our team is here to provide you with a premier experience and all of the services you need to accomplish your kitchen renovation goals. From cabinet installations to complete kitchen remodels, you can depend on us to provide you with all of the guidance, fixtures, and redesign services you need for your project. Visit our showroom in Houston to meet with a friendly and knowledgeable member of our team, or contact us today to learn more.
Houston Luxury Kitchen Remodeling
William Ohs is your one-stop-shop for luxury kitchen remodeling in Houston. As an industry leader with nearly 50 years of experience delivering quality, one-of-a-kind solutions for our clients, you can count on us to provide you with the kitchen upgrade of your dreams at competitive prices. 
Our kitchen redesign team is dedicated to your satisfaction and works hard to create custom designs that align with the vision you have for your project. When you work with the kitchen remodeling experts at William Ohs, you can rest assured that your project will be completed on time, within budget, and to your satisfaction. Visit our local showroom in Houston!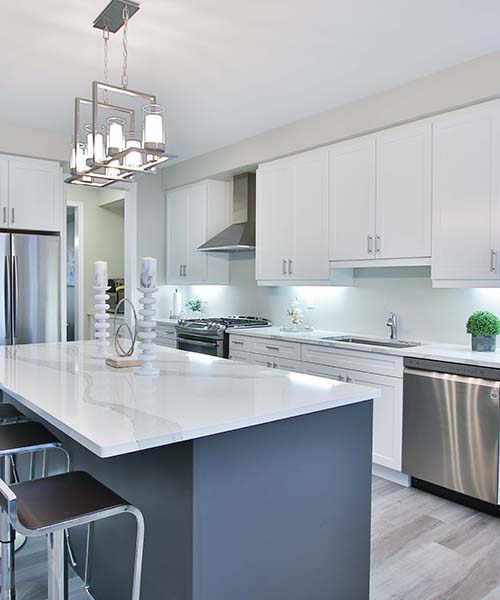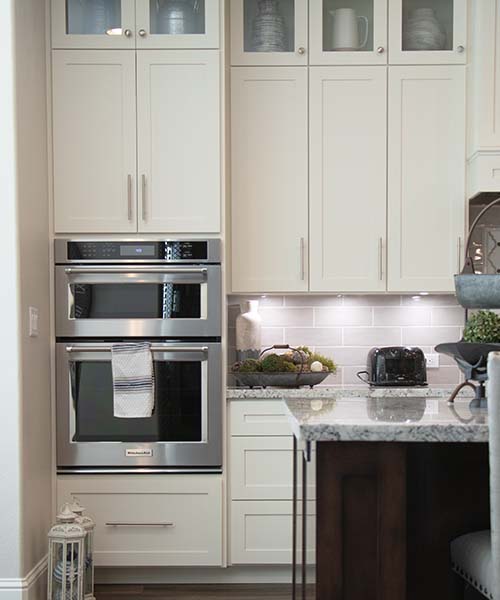 High-End Custom Cabinets That Set Your Kitchen Apart
When it comes to your luxury kitchen remodel, your cabinets are one of the most significant design choices you will have to make. At William Ohs, our kitchen redesign team specializes in creating high-end custom cabinets that bring artistry and functionality to the heart of your home. 
From trendy and modern designs to timeless, traditional styles, our custom cabinets are carefully crafted using high-quality materials and tailored to accomplish your remodel goals. Whether you have a clear vision for your cabinets or you need expert guidance, the team at William Ohs has you covered. Get in touch with us today to get started.
Are you ready to begin your luxury kitchen remodel? You deserve to have the kitchen of your dreams, and our team can bring your vision to life. From high-end custom cabinets to full kitchen redesigns, turn to the Houston kitchen remodeling experts at WIlliam Ohs. Contact us to speak with a knowledgeable member of our team, and visit our showroom in Houston today!
Contact Us for Your Houston Luxury Kitchen Remodeling
If you'd like to discuss your kitchen remodeling plans, request an estimate, or visit our showroom, our team of experts is on standby to meet your needs. We assure you that our excellent products will make your kitchen look beautiful, luxurious, and unique. Call us today.