Four Design Elements Of A Transitional Kitchen
Are you looking to create a kitchen space that effortlessly blends classic charm with contemporary flair? If so, the transitional kitchen style might be the perfect choice for you. With its seamless fusion of traditional and modern design elements, this style offers a versatile and timeless aesthetic that appeals to a wide range of homeowners. At William Ohs in Denver, CO, we can help you refresh your kitchen with custom cabinetry to fit your aesthetic. Check out these design elements of the perfect transition-style kitchen, and contact us to learn more today!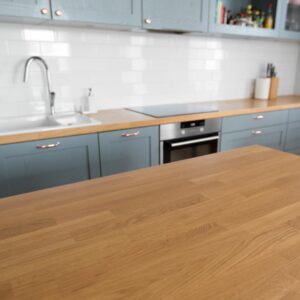 Countertops: Blend of Luxury and Durability
When it comes to countertops in a transitional kitchen, aim for a perfect balance between luxury and durability. Materials like granite, quartz, or marble are popular choices, offering both elegance and practicality. Consider selecting countertops in neutral shades with subtle patterns or veining to add visual interest without overwhelming the space.

Backsplash: Timeless Patterns and Materials
Classic subway tiles are a popular choice, either in a traditional white or in a soft neutral hue. To add visual interest, consider using a herringbone or chevron pattern. Avoid overly bold or trendy designs to ensure the longevity of your transitional kitchen's aesthetic.

Lighting: Layered and Functional
In a transitional kitchen, lighting plays a crucial role in enhancing the overall design and functionality of the space. Aim for a layered lighting approach that combines natural light, ambient lighting, task lighting, and decorative fixtures.

Cabinetry: Classic With a Modern Twist
The cabinetry in a transitional kitchen serves as a focal point, combining traditional craftsmanship with sleek, modern details, like shaker-style cabinets or ones with raised panel doors that feature clean lines and minimal ornamentation. The cabinet finish is typically in a neutral color palette, such as white, cream, or gray, to create a timeless backdrop. Incorporating glass-front or open-shelf cabinets allows for a contemporary touch while showcasing curated displays of cookware or decorative items.
In a transitional-style kitchen, countertops, lighting, and backsplashes work together with cabinets to create a space that is inviting and stylish. With William Ohs as your custom cabinet partner, we can help you transform your kitchen into a contemporary space that you love. Contact us for a quote today!