Kitchen Colors to Consider for Your Remodel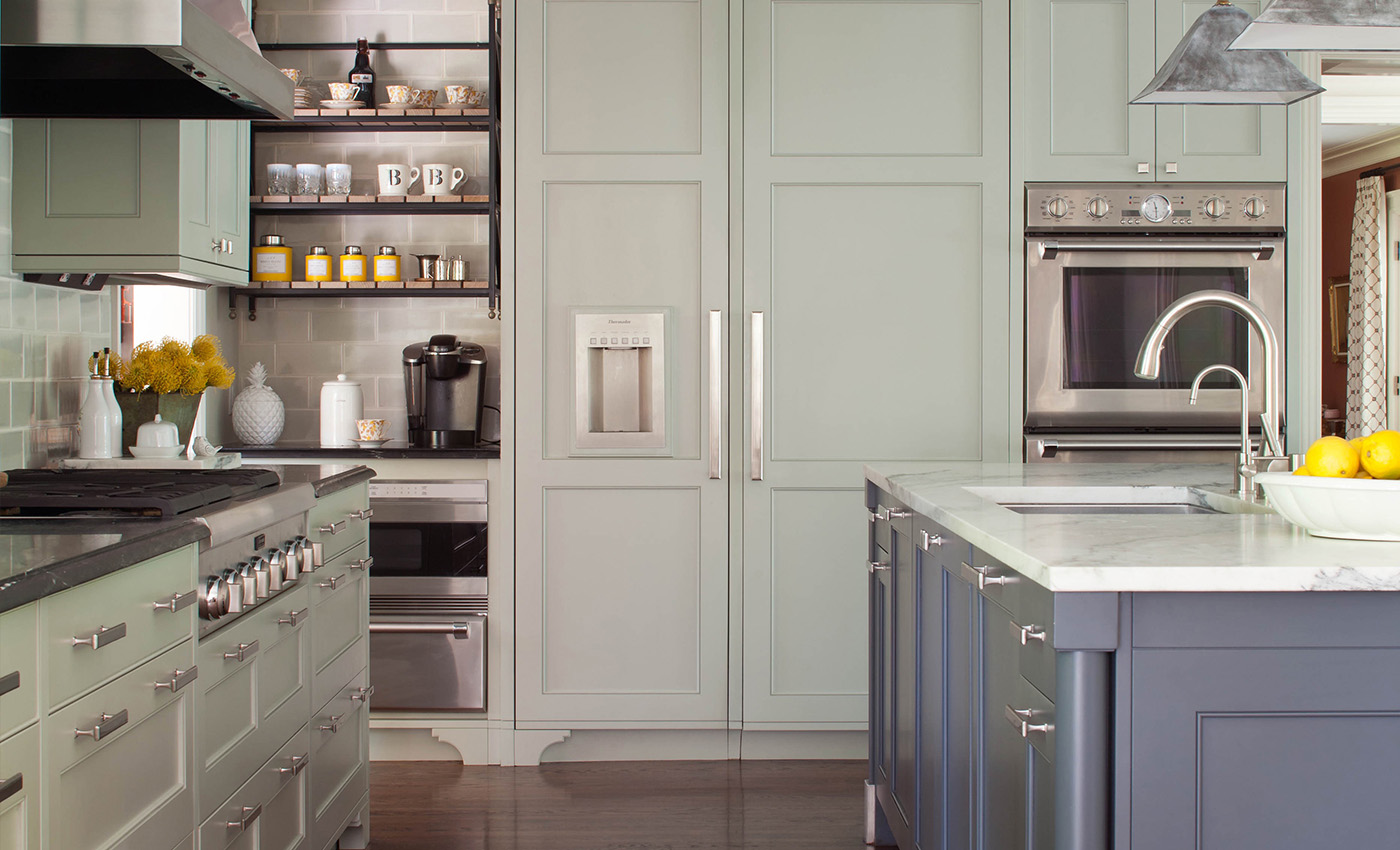 Choosing a color palette for your kitchen can be one of the best ways to spice up the area while also tying your home altogether. At William Ohs, we know there are many trending colors for 2022, but let's take a look at a few kitchen colors that are timeless.
---

Classic White
White kitchens not only give off a more modern look, but they also feel cleaner. If you're looking for a bright, airy feel to your kitchen, white paint and cabinetry is an excellent choice. It's versatility also makes it easy to choose tile, countertops, and appliances that will finish the look off perfectly.
---

Natural Greens and Earthy Tones
Nature-inspired greens are becoming more and more popular. Besides the calming effect the tones have, they are an easy way to incorporate color into your space without overdoing it. Pairing greens with wooden cabinetry can be a great way to add a rustic feel to your home.
---

Bright Colors, Like Yellow
A warm, bright color can really lighten a kitchen and give it more character. Yellow is a traditional kitchen color that won't steer you wrong. If you're worried about committing to such a bright tone in a large area, use it more as an accent on backsplashes or wallpaper rather than applying it to your cabinetry.

Orange Hues
We know orange may seem like a surprising color choice, but it's actually a wonderful option for kitchen remodels. The subdued nature of orange tones can create a cozy, welcoming kitchen reminiscent of autumn. Orange also carries warm hues to it that can go well with a variety of wooden cabinetry and finishes.
---
When starting a kitchen remodel, it's important to keep in mind that luxury shouldn't overshadow your family's personality. As the heart of the home, be sure the color of your kitchen properly reflects you and your family. To get the best advice and kitchen remodel in the Denver area, contact William Ohs today!